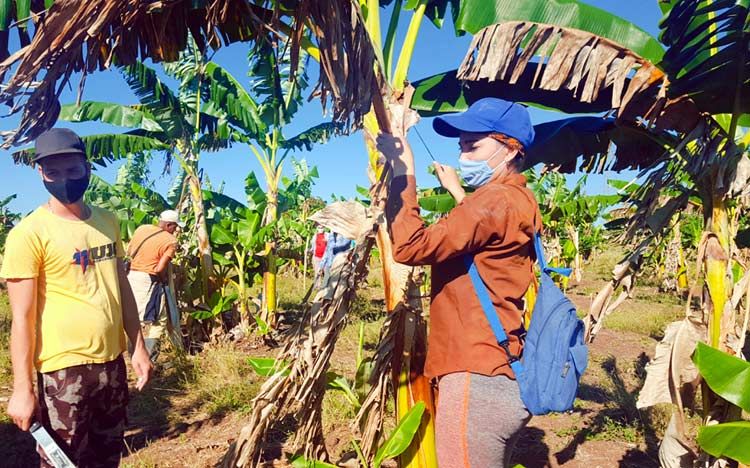 Not even the limitations imposed by the current Covid 19 pandemic prevented a representation of young Calixteños from meeting this Sunday in fields of the Ruberlando Pérez Agricultural Production Cooperative to boost food production.
"We comply with the sanitary measures according to the complex scenario facing the country and the day achieved its objective: to continue contributing to the agricultural tasks that the moment demands," said the young Miguel González Pupo, who also said: "Doing is the best way to say. For this reason, from the furrow, we patent the tribute to José Martí and ratify the willingness to always keep ready for new calls ".
The main work was dedicated to cleaning burro banana plantations, which was joined by leaders of the youth organization in the province, led by Yanelis Rodríguez Paneque, First Secretary of the Union of Young Communists in Holguín.
Initiatives like these will be taking place in the same way on the 27th and 28th of this month to continue the tribute to the most universal of Cubans on the 168th anniversary of his birth.