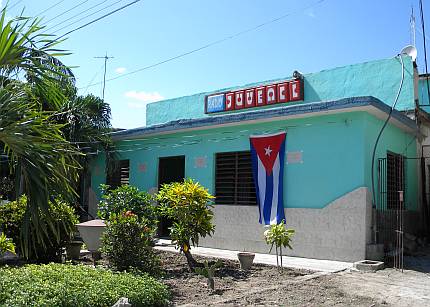 CMKD Radio Juvenil was founded on July 25, 1986. It is located at José Martí avenue, # 20, in the town of Buenaventura, municipality of Calixto García, province of Holguin, Cuba.
The institution has a community profile, so it is a priority to link with the people in the different localities where journalists come to reflect the events of this territory, mainly rural.
The programs includes informative, educational, musical, sports, historical and cultural spaces for different audiences, especially for children and young people. The work of peasants in different communities is also highlighted.

It broadcast for 12 hours, from Monday to Sunday, from 7 a.m. to 7 p.m., through a transmitter of 250 watts for the 93.7 megahertz in Frequency Modulation.
The musical theme that identifies the plant is El Golpe Bibijagua, by Cuban author Julio Cueva.